They exploded, that's what.
THE NO MORE HEROES COVER IS DONE! Here it is: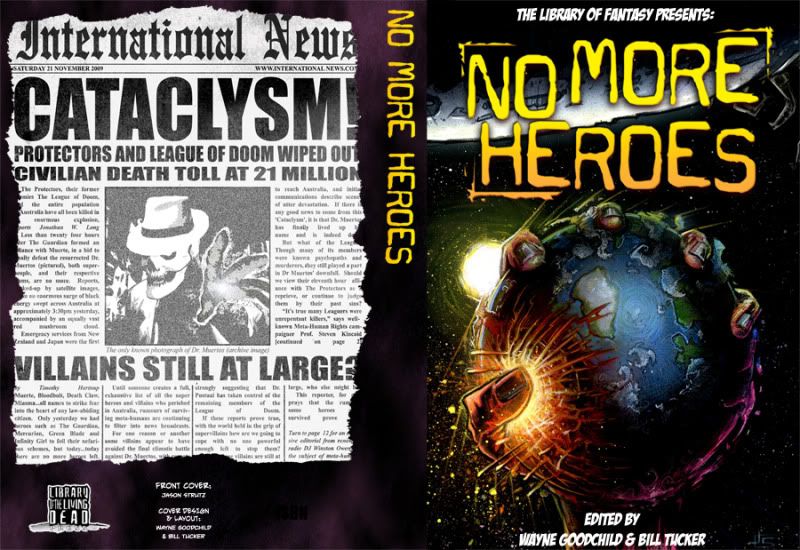 Back art by ME!
Go
HERE
to see a bigger version of the back if you'd like to read it.
I'm chuffed to bits with this. Hopefully it sells enough to warrant a sequel! Just polishing off the formatting of the actual book itself, and waiting for one more contract to come back and then it's all done.
-----------
I'm not quite sure what's up with me at the moment because I'm struggling to stay focused on writing. I know what I want to do with the story I'm working on, and I've come out with some nice phrases, but it's just not grabbing me. I think it might be because it's not a conventional story, and I've got a load of it to do all at once, so it feels like a bit of a slog. Never a good sign. I also haven't worked on anything else for a while, so I'm starting to feel a bit like opportunities are slipping from my grasp...
Mind you, my next Jonny Cave story appears online next month, so that's pretty cool, and Pill Hill's BLOODY CARNIVAL is due out any time now, so that's also a bonus!