Here I am! Back in Internet Land again and with more good news: the next JONNY CAVE adventure is now ONLINE! For the uninitiated, he's a jazz musician turned preacher who, along with his sidekick/best friend Laura 'Lolly' Paris, deals with weird situations in the fictional town of New Bedlam. This time: a theatre troupe arrive, bringing mystery and madness with them! Have a gander
HERE
.
More exciting updates soon. Until then, stay fresh, peeps! VVVRRROOOOOOOOOOOOMMMMMMMMMM
SSSCCCRREEECHHH! Here's some more news:
Kindertrauma's
posted another of my traumafessions! See what gives me the willies
HERE
. I've also been playing Dead Rising 2, so I'll review that soon. So far, my main opinion is that it is
remarkably
similar in almost every way to the original game, but slightly more polished. Plus, no other game lets you wear children's clothes and headbutt zombies to death with a weapon made from combining a cheerful lego-robot head and a lawnmower. No sir!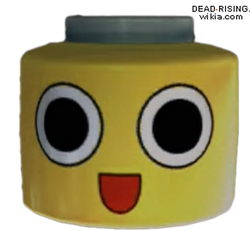 +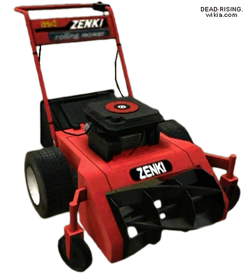 =
wow that's a bloody big thumbs up!